We are very pleased to introduce our BLONDE AUTHORITY STYLISTS!!! At Salon Piper Glen, our stylists are constantly educating themselves in order to give you the best hair possible. Over the past couple of months, we hosted a 4 day intensive class called Blonde Authority, taught by Redken artist Rosa Cisneros Ngauamo. This was a two part program designed to help advance our stylists knowledge and increase their skills in creating blonde shades. We learned about custom blending techniques, products, and so much more! We are so excited to elevate your blonde.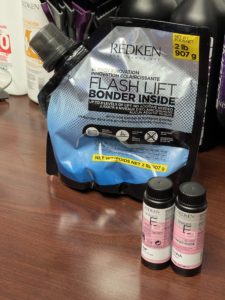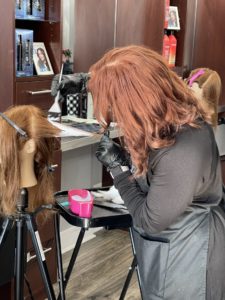 Hair color is as much a science as it is an art.
It takes a lot of skill and experience to master hair color. Hair stylists have to think about the chemistry as well as the design…how to lighten the hair to create the perfect canvas, how to mix dyes to create the perfect color, where to place the color, and how to develop that color for the desired effect. Our advanced training starts with how the latest professional products work and how they can be used to create the in-demand looks. We complete our training with hands on demos to try out new techniques and experiment with new color concepts.

With the completion of these amazing classes, our stylists have become official Redken Blonde Authority's!